"We turned off the highway and crossed the Mapocho River, and I finally saw the city, now completely covered in graffiti, like an open book, polyphonic, aggressive, miraculously legible. Like a book where everyone had underlined a different passage."

24x28 cm
80 pages
February 2020
[from the interview by David Campany]
Immediately after Zuma I made some rather straightforward photographs of the abandoned MGM Studios New York City back lot, in Culver City, Los Angeles.
These were in black and white. I then decided to try something entirely different and around 1980 I started a body of work about things you can't photograph: Gravity, Magnetism, which way water drains, and the things I see when I press my eyes with the palms of my hands.
All of these images required the construction of some kind of visual metaphor.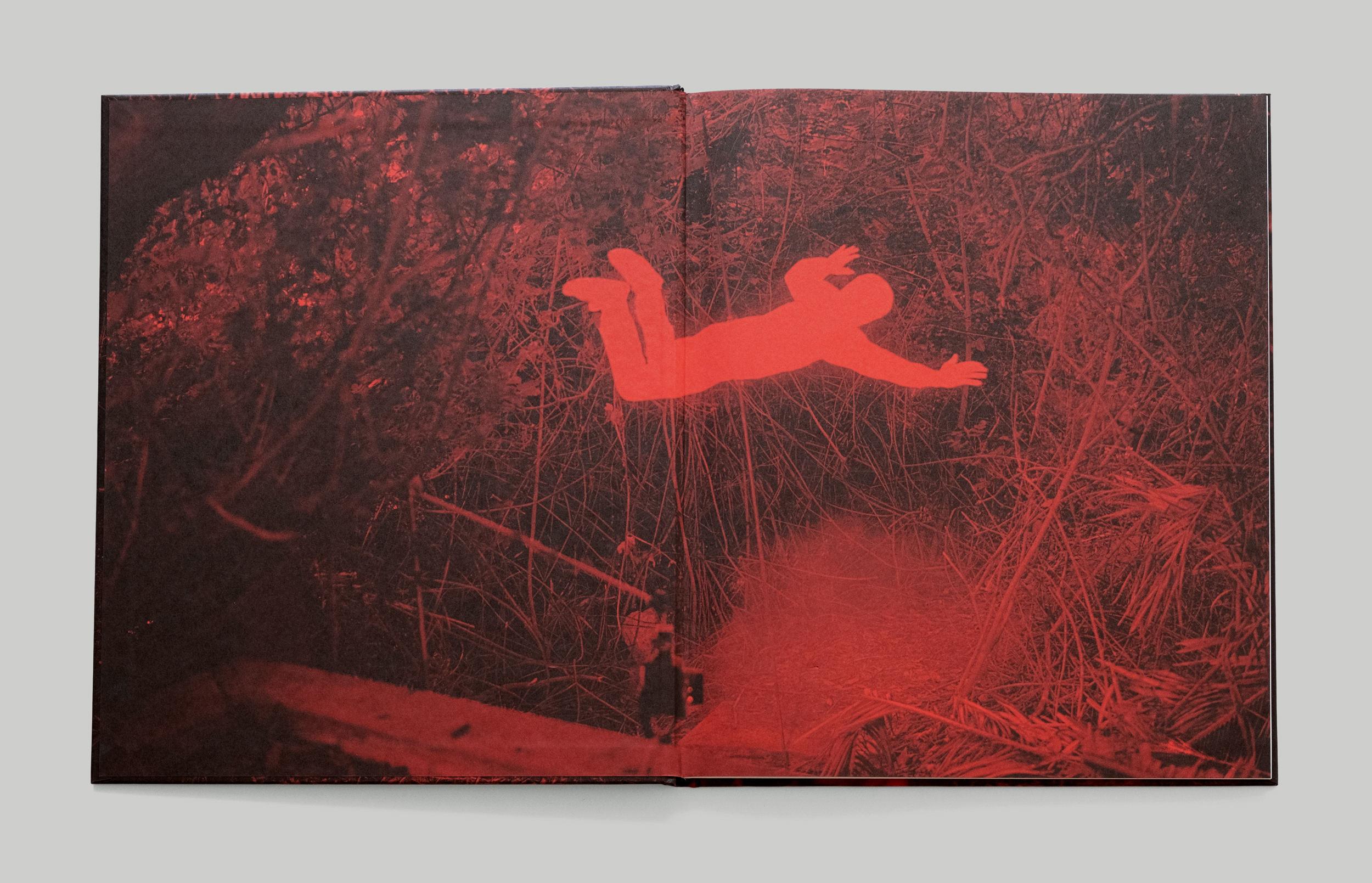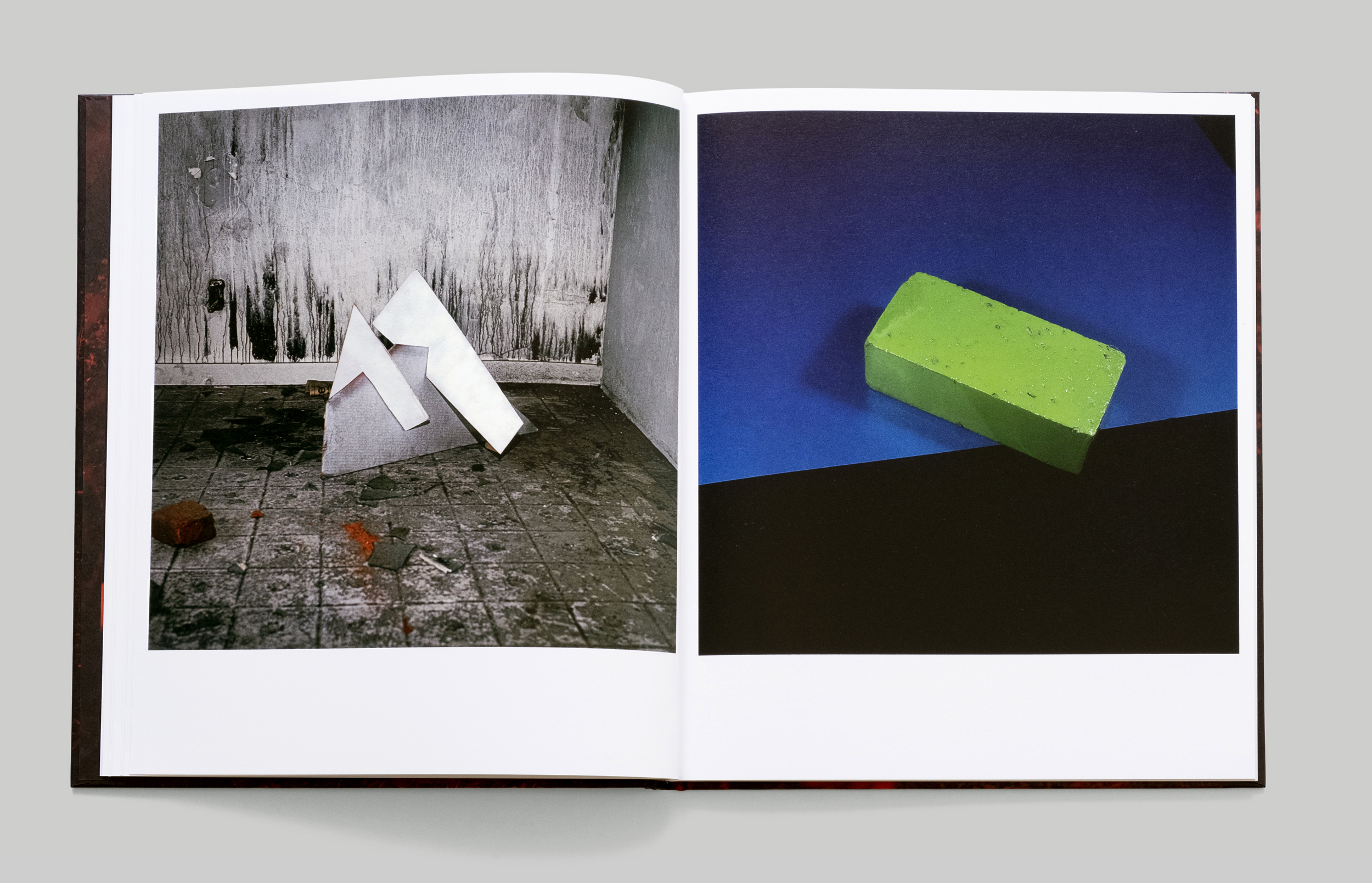 Cover Design
Slipcase hotfoil printed
February 2019
Book Design
One side coated paper
Softcover with flaps
February 2019
One cut and folded sheet of paper
+2 Booklets
149x194mm
74 Pages

In 2015, French artist Thomas Sauvin acquired an album produced in the early 1980s by an unknown Shanghai University photography student. The album comprises original negatives, silver prints, manuscript comments from an anonymous professor, and shows the student's diligence in mastering the rules applying to the conventional portrait. This volume was given a second life through the expert hands of Kensuke Koike, a Japanese artist based in Venice whose practice combines collage and found photography.
The series, "No More, No Less", born from the encounter between Koike and Sauvin, includes new silver prints made from the album's original negatives. These prints were then submitted to Koike's sharp imagination, who, with a simple blade and adhesive tape, deconstructs and reinvents the images. However, these purely manual interventions all respect one single formal rule: nothing is removed, nothing is added, "No More, No Less". In such a context that blends freedom and constraint, Koike and Sauvin meticulously explore the possibilities of an image only made up of itself.